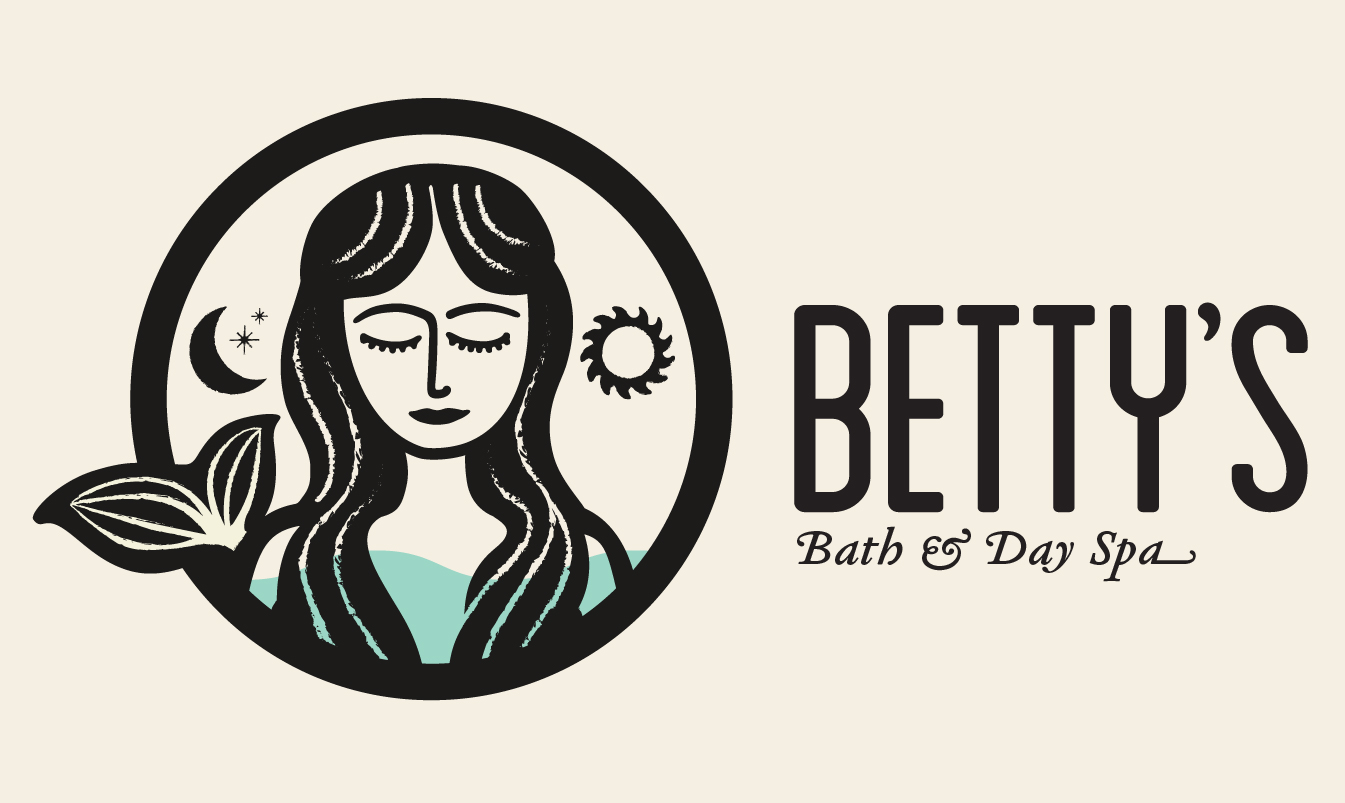 Betty's Bath & Day Spa
Level 1: Brand Leader
Betty's had built its business for many years and was ready for a revitalization to reinforce the brand's meaning and modernize the visual identity. Our team developed a branding system that utilizes a library of custom illustrations in a friendly, inviting, folk art style. It also features elements of the desert and ocean to represent the emphasis on achieving a balanced lifestyle. The objective of Betty's and our team in creating a new visual brand was to evoke a sense of Feel Good positivity.


THE BRAND STORY
THE LEGEND AND LORE OF BETTY'S
'Betty' and our beloved mermaid, Sirena, are one in the same, archetypes working together to attract and welcome guests to our oasis. The two yin/yang halves compliment each other and result in perfect equilibrium. Within every Betty, there resides a Sirena, a more exotic, mysterious and adventurous version of herself. And within every Sirena resides a Betty – more practical, sensible and down-to-earth. Each is beautiful, and each needs the other to complete one person. On any given day, Betty yearns for Sirena's freedom, while Sirena longs for the certainty of Betty. Both need nourishment of mind, body and soul to live life in balance. This is the mission of Betty's Bath and Day Spa. To provide an oasis in the desert that attends to the duality in us all…that synchronizes the mind and heart, body and soul in perfect harmony.