Marble Brewery
Level 1: Brand Leader
As a leader in Albuquerque's thriving craft brewery scene, Marble Brewery is known for its delicious and adventurous beer. After being in operation for six years, our team was enlisted to convey their true essence and clarify the brand message. We created an iconic bird logo that epitomized their spirited and independent character, and became instantly recognized. Their packaging designs stand out immediately on the shelf, with each one telling a unique visual story about the beer's characteristics.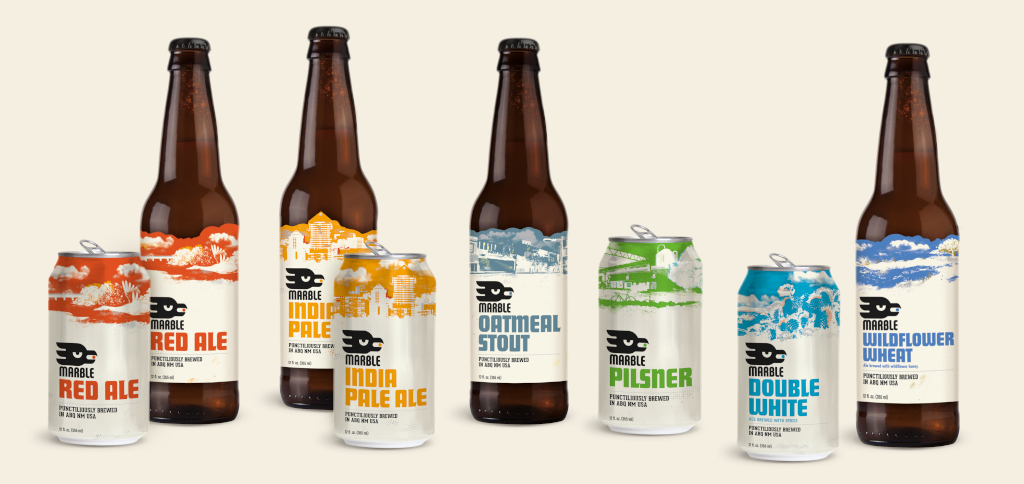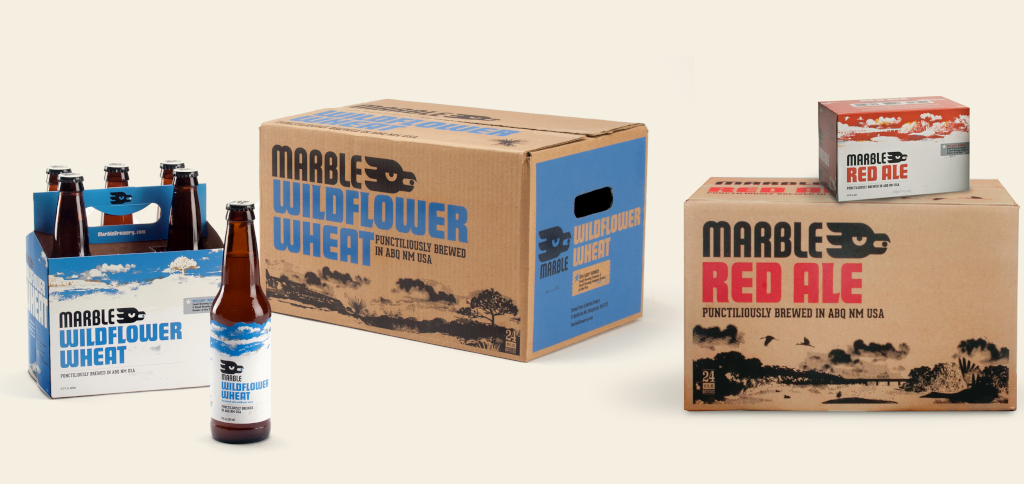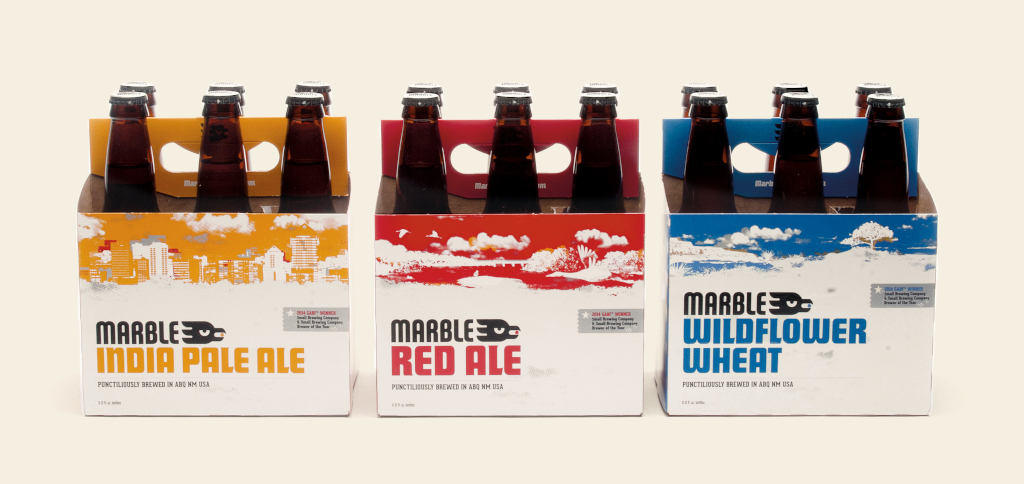 PACKAGING THAT TELLS THE BRAND STORY
The initial packaging system we created (above) was a daring departure from the typical craft beer packaging of the time, featuring vivid and vibrant colors. The deconstructed photo illustrations showcased the unique landscapes of New Mexico, both urban and desert, offering a bird's-eye view of what makes our home special. As Marble Brewery continued to expand its product lines, we updated the packaging design to include bold and consistent branding on the top collar of the cans with a distinctive illustration that captures the essence and experience of each brew.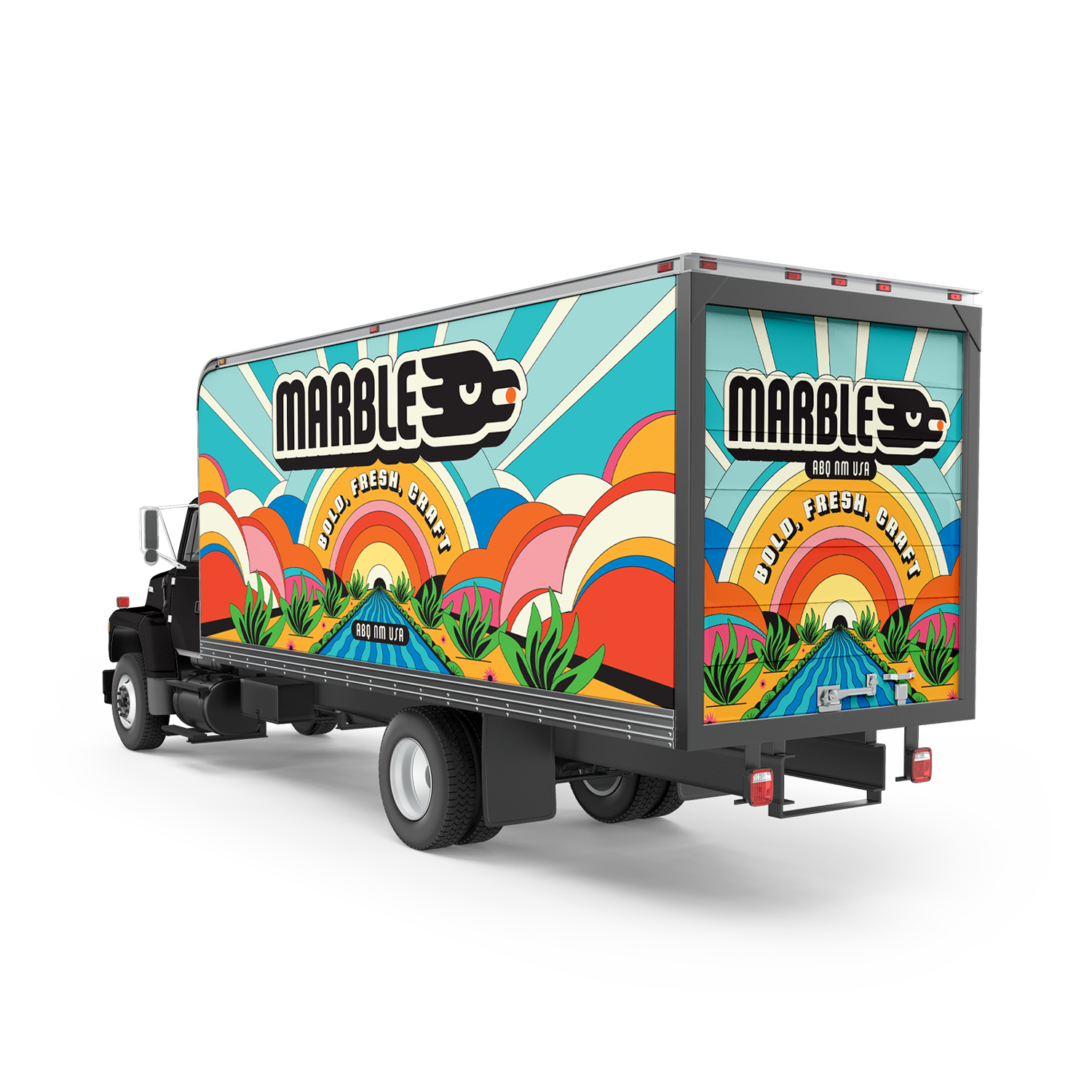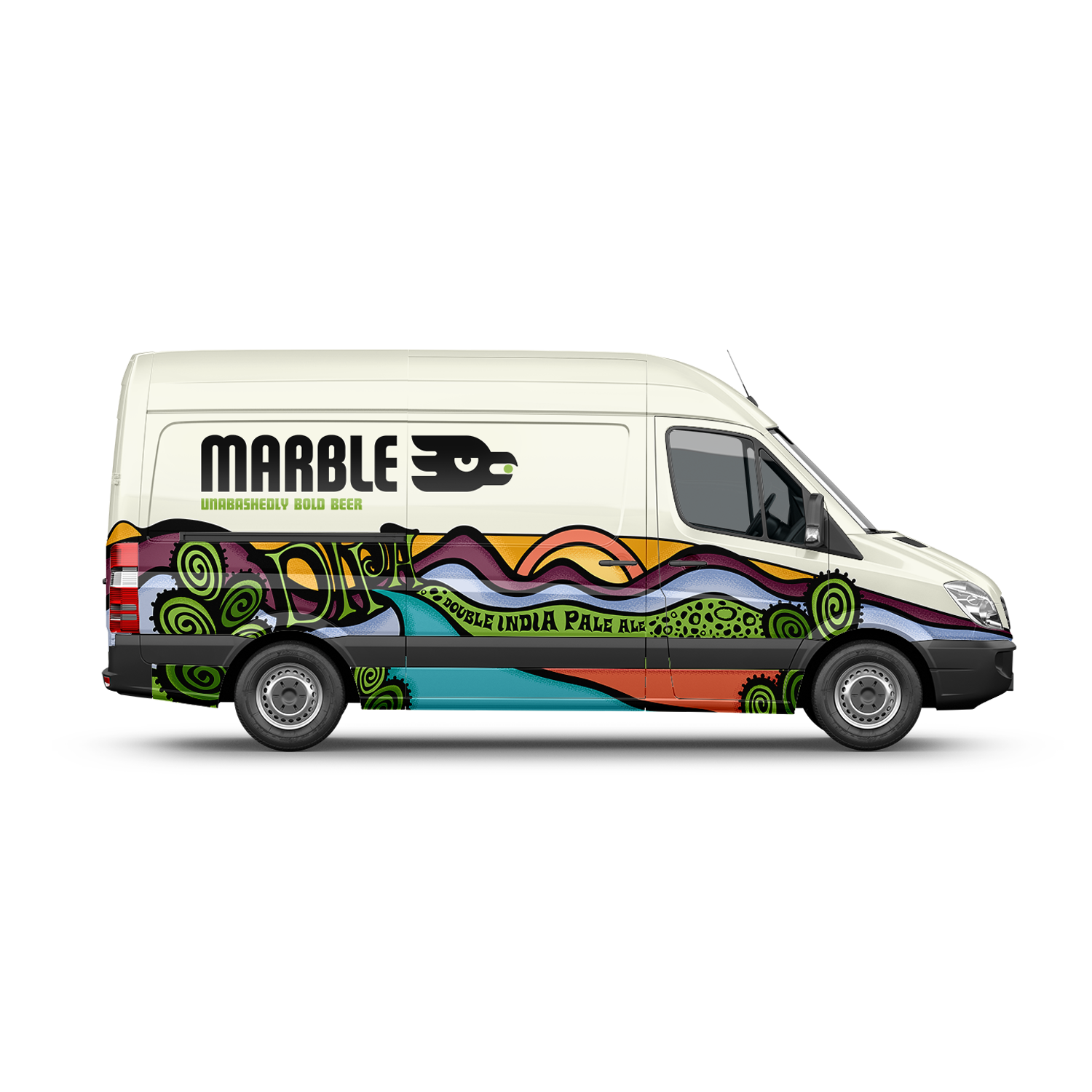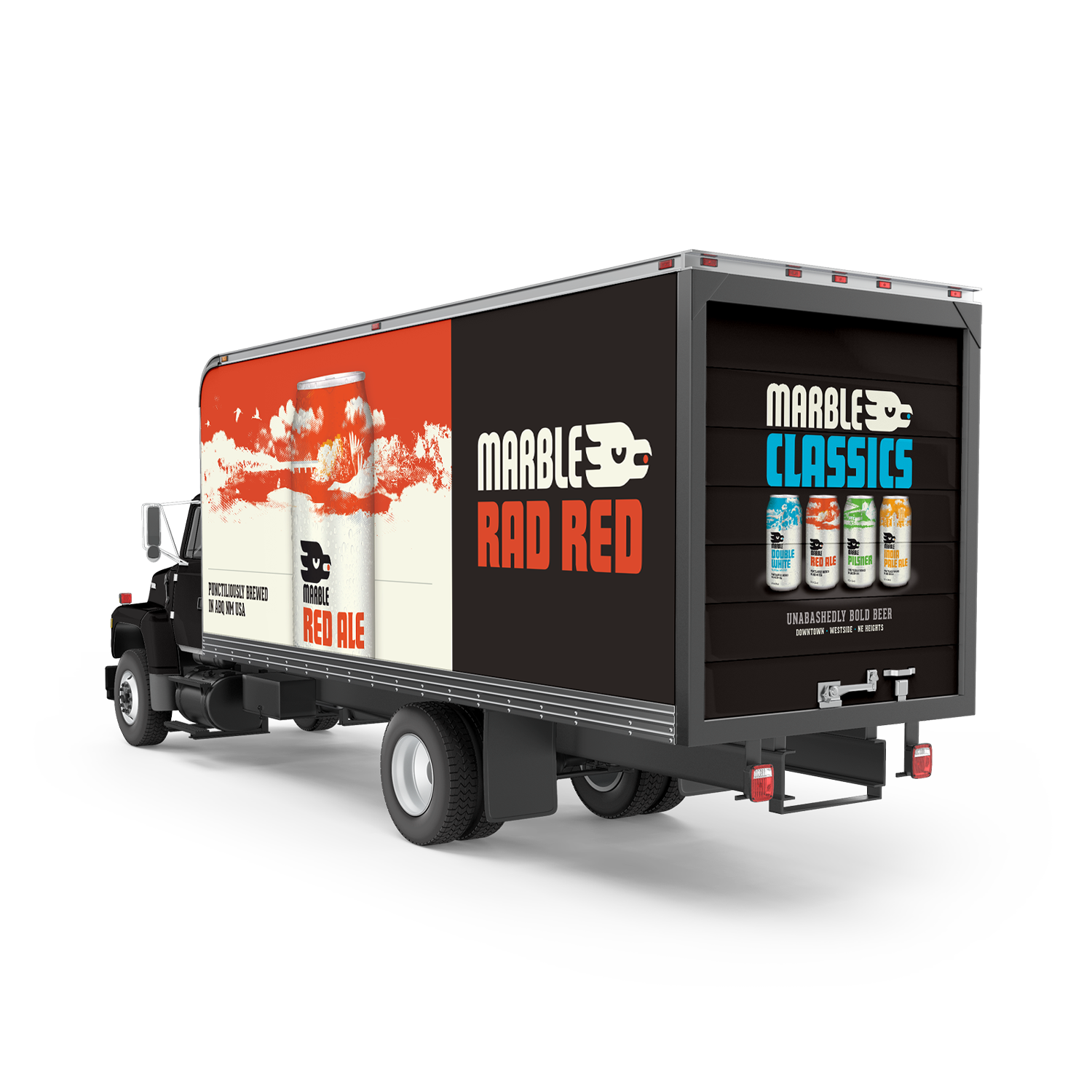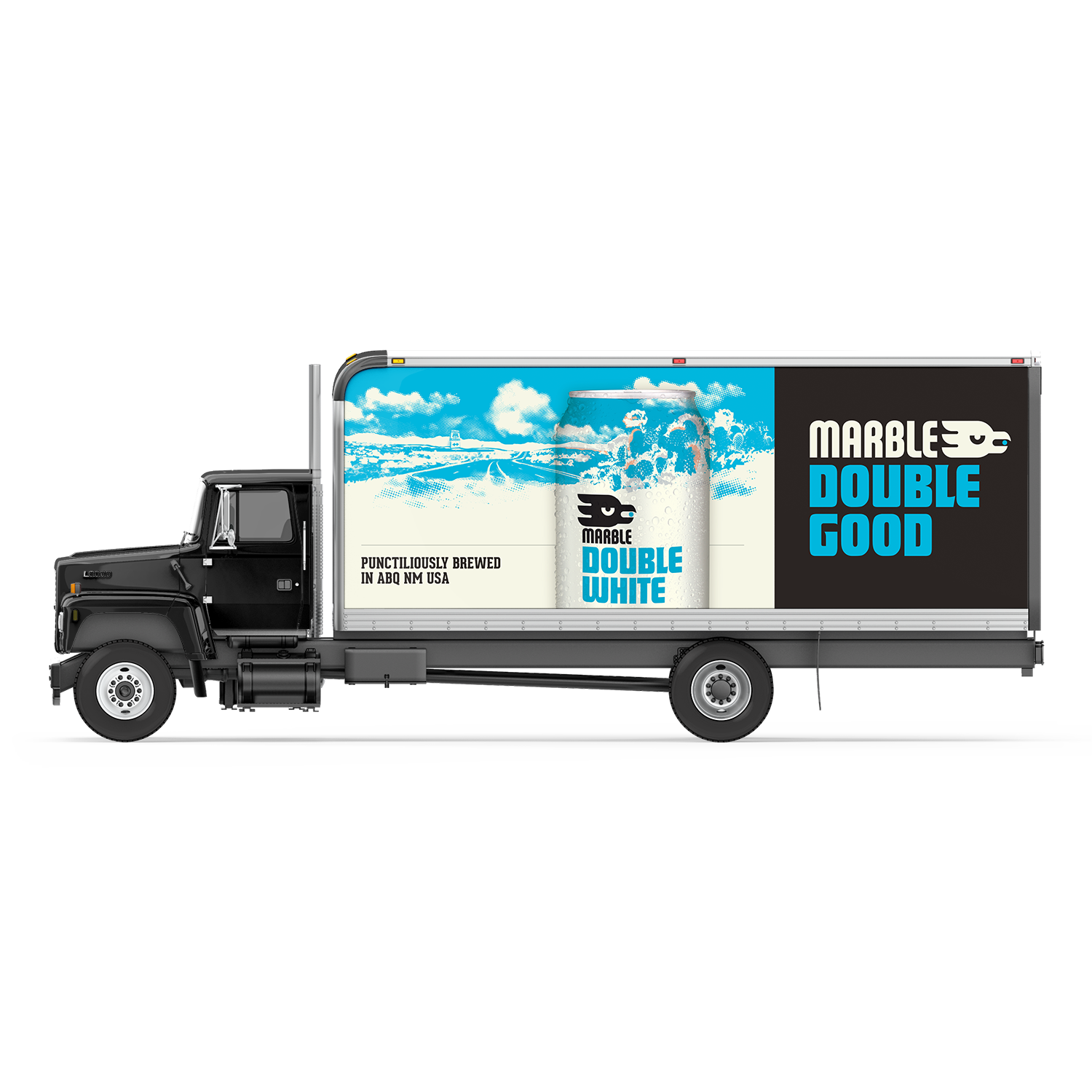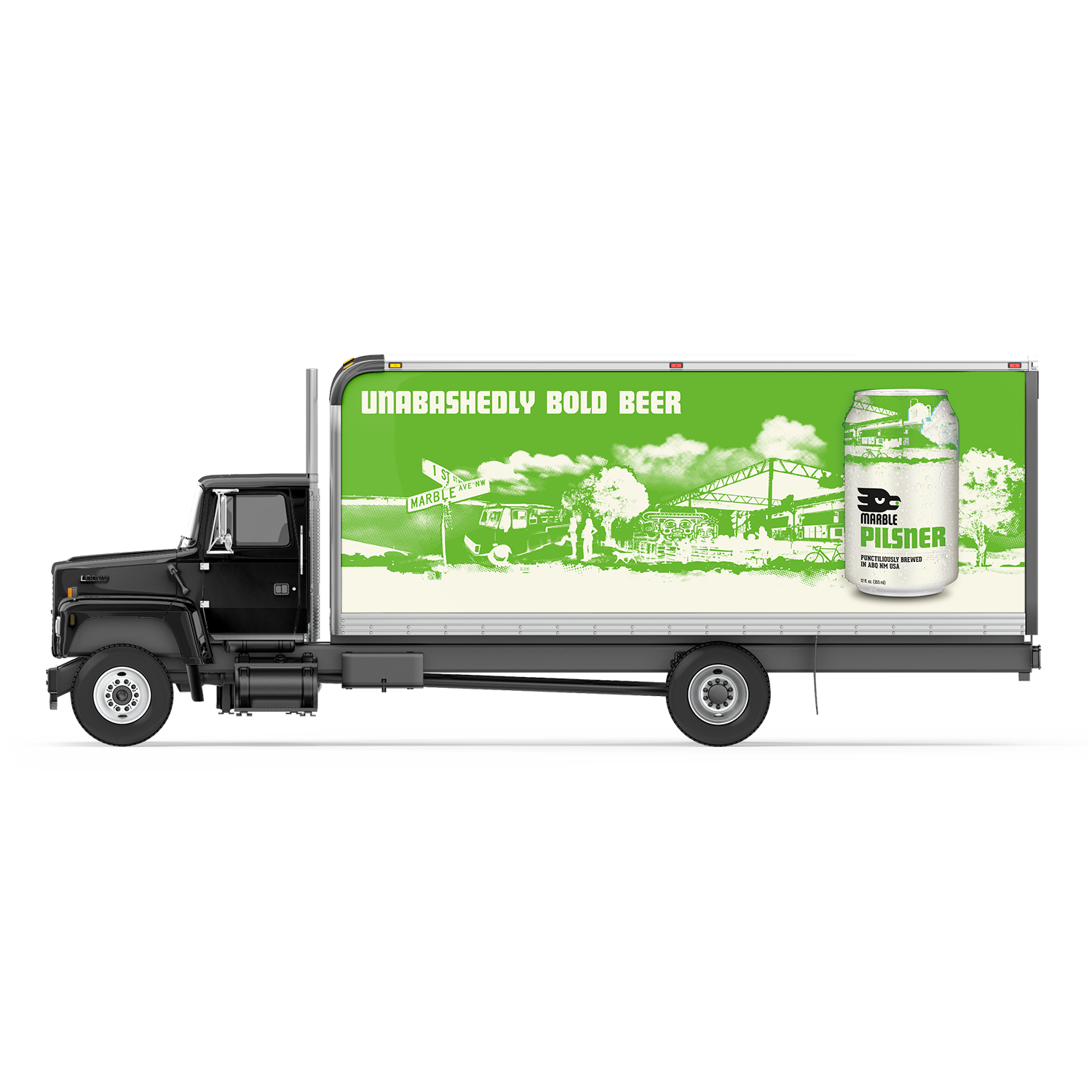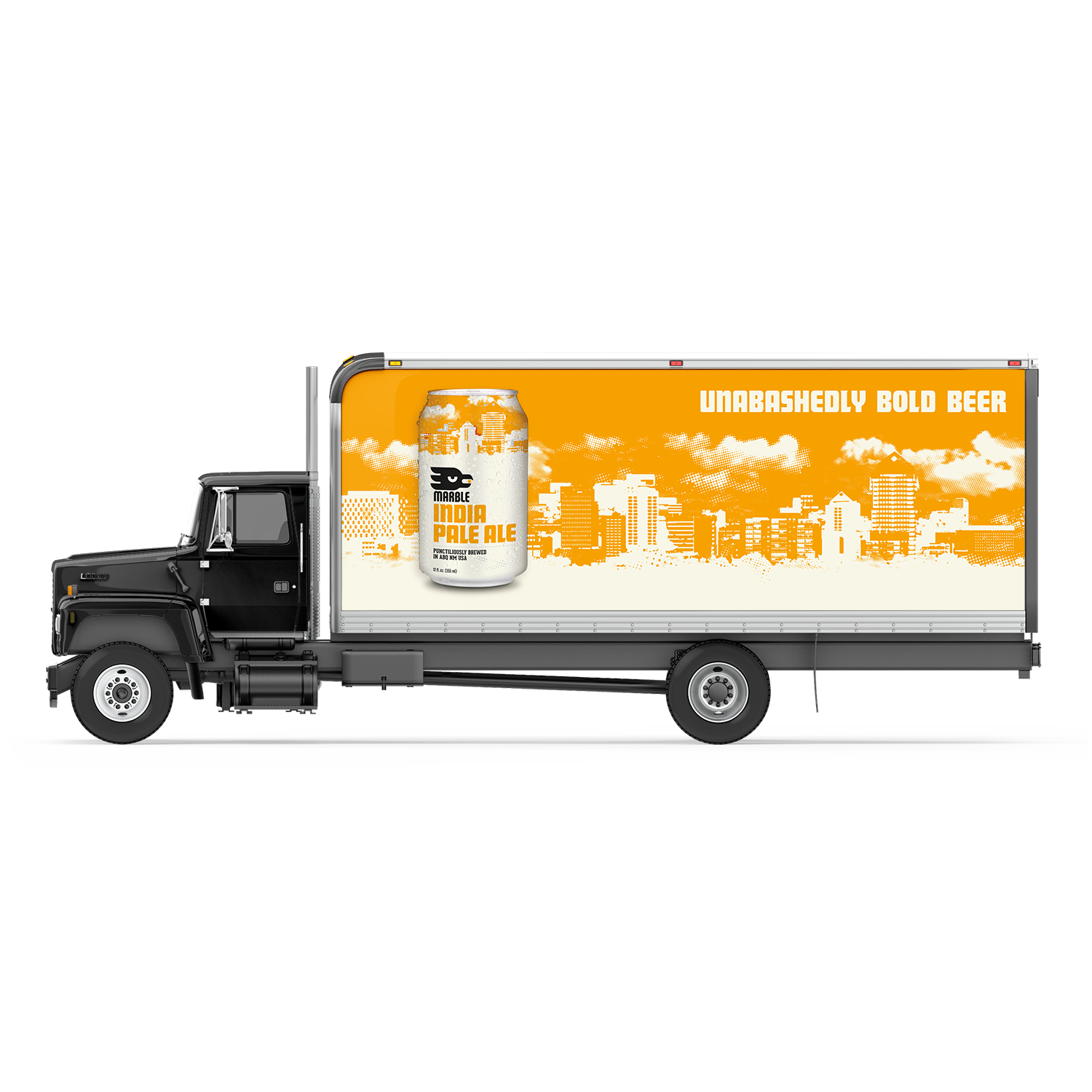 SPECIAL SERIES - THE MURAL PROJECT
As part of our initial rebranding effort, we created a series of unique beer labels that integrated sections of street murals discovered on buildings and alleyways in downtown Albuquerque. The artists who produced the murals granted permission and received credit on the labels to showcase their artwork. These distinctive label designs were recognized in the Lürzer's Archive - Worldwide 200 Best Packaging Design Annual.