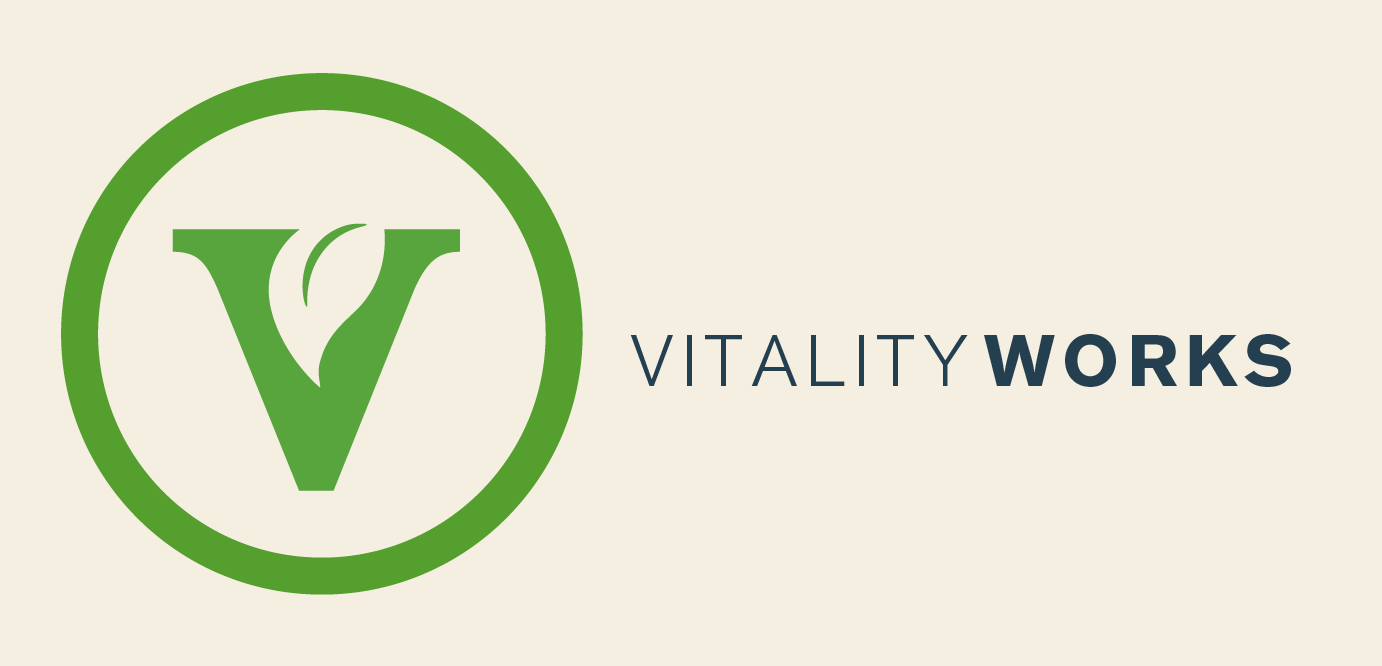 Vitality Works
Level 1: Brand Leader
Vitality Works has been our cherished client since 1998, and we've witnessed their growth from a small herbalist practice to a 200+ employee powerhouse in manufacturing white label and bulk contract herbal tinctures, supplements, essential oils, and homeopathic products. As true trailblazers in their field, this homegrown company caters to the largest brands in the industry. Our recent collaboration involved a complete revamp of their brand identity, where we created a distinctive and practical branding system to leave a lasting impression.

THE SCIENCE OF NATURE
The branding system fuses together scientific elements, natural botanicals, and manufacturing to convey the authentic essence of Vitality Works. The company sources premium ingredients from sustainable farms worldwide and produces their products in a cutting-edge lab and manufacturing facility. Despite the owner's hippie roots, his life's work now embodies a blend of science, business strategy, and industry expertise.